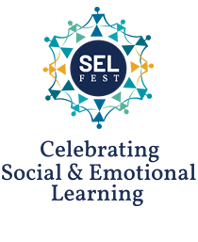 Our Educational Initiatives

Our Team
Our Leadership
Mr. Aditya Handa,
Promoter Director, The Abellon Group
Aditya Handa is the founding promoter of the Abellon group, comprising of initiatives in the areas of clean energy, agrisciences, high end genomics research and education.

The group's vision, philosophy and activities are driven by his belief that the world needs a new paradigm to solve deep and perilous problems of climate change, energy access, food security and empowerment through education. These areas have space for radical innovation and can create unparalleled opportunities along with social transformation.

He started his career in his family business, Claris Lifesciences Limited, a global pharmaceutical company present in over 76 countries with over 2000 people employed. As part of his years within Claris, he developed an interest in making businesses more sustainability oriented and this interest combined with his entrepreneurial zeal led to the establishment of the Abellon Group.

Empowering people through education is an area of passion for Mr. Handa, and the motivation behind founding Redbricks Education.

Mr. Aditya Handa completed his Graduation in Commerce in India, and went on to do his M.B.A. from Babson College, USA, the world's leading school in the area of entrepreneurship. He is passionate about promoting entrepreneurial drive among people, and encouraging them to find creative solutions to the world's most complex problems.
Mrs. Renita Handa,
Founder, Redbricks Education Foundation
Mrs. Renita Handa holds an M.B.A. Degree from Bentley University, U.S.A and is a Social Entrepreneur by heart. She has an extensive experience in working with children of various age groups and educators through her associations with numerous non-profit institutions.

Having worked with N.G.O's like India Renal Foundation and Visamo Kids Foundation, Mrs. Handa found her passion in contributing towards social development. She started her foray as a social entrepreneur by founding and setting up Poiesis Achievement Foundation in 2007. Poiesis conducts achievement motivation and life skills development programs for 8 to 12 year old children. Since its inception, Poiesis has been instrumental in motivating and developing thousands of children coming from various schools and backgrounds. Mrs. Handa has developed in-depth knowledge and expertise in the education sector through participation in various professional development programs covering human development, curriculum and pedagogy, and school leadership at Harvard University (USA), Boston University (USA), Reggio Emilia (Italy) and Tangram (Ahmedabad).

Along with her husband Mr. Aditya Handa, Mrs. Handa set-up Redbricks Education Foundation in the year 2009. In a short span, Redbricks made its name as a high quality educational institution in Ahmedabad. Their focus is to make quality global education accessible in India. Mrs. Handa has been driving her career with a single-minded focus on bringing about sustainable change in society through entrepreneurial work in the non-profit and education sectors.
Mr. Amit Jani,
Director, Redbricks Education Foundation
Mr. Amit Jani holds a Masters in Social Work from M.S. University and Post Graduate Diploma in Industrial Relations and Personnel Management from Bhavan's College. Mr. Jani carries rich professional experience of around two decades in the field of human resource management and industrial relations. He has worked for leading pharmaceutical companies like Claris Lifesciences and Lambda Therapeutics. Mr. Jani, an accredited trainer has been a member of curriculum review committee at renowned management institutes. Mr. Jani's areas of interest are in operational discipline, culture enhancement, employee inspiration, conflict management and counseling. He oversees the overall administration aspects of Redbricks Foundation.
Mr. Raj Kumar Joshi,
Director, Redbricks Education Foundation
Mr. Raj Kumar Joshi is a Law Graduate with Post Graduation In Personnel Management & Public Administration. He has been associated with the group for over two decades and has rich experience, encompassing working in domains like Business Management, Entrepreneurship, Information Technology, Human Resource Management and Operations Management. He has exposure to various industry verticals like Pharmaceutials, IT & ITeS, Agri Business, Utilities, Chemicals & Textiles. At present, he is responsible for Manufacturing Excellence Systems and ESG aspects in the group.

He jointly holds the position of Director at Redbricks Education Foundation since past 5 years and has been overseeing operations including Strategy, HR, Admin, Finance and IT as a Director.

Personal Statement: "Take along people with you"