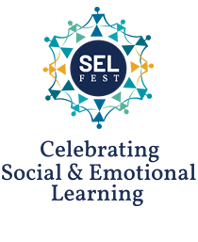 Our Educational Initiatives

Careers
LIFE AND LEARNING AT REDBRICKS
Life at Redbricks Education is an adventure, a voyage of self-discovery. Working with Redbricks provides a culture where responsibility, opportunities, accountability & creativity are welcomed along with your personal growth as we believe in a philosophy of mutual growth. In this friendly, caring environment, the team members have the opportunity to experiment and the freedom to explore new opportunities and possibilities. The senior management at Redbricks is extremely approachable and brimming with innovations that inspire.

At Redbricks Education, passion for making a real change in the society is highly valued and practiced. With its mission of being a high quality and innovative organization within the education domain, individuals continuously learn about various practices in education and the development of social institutions. Being a non-profit arm of a corporate group, the working of the organization is highly professional and also provides individuals with the exposure of a corporate culture.
Learning at Redbricks Education
Redbricks Education places a premium on the ability to gain and share knowledge. Continuous learning is an integral part of our value system. Our learning initiatives are designed to achieve specific outcomes, for an individual as well as for the organization. Continuous research and professional development is encouraged. Our team members collaborate to exchange their views, ideas, and learnings on a regular basis and engage in activities that help them learn and grow while working.
Training and Development
Academic and Management training through both internal training and through renowned experts helps improve proficiency in our nature of work, learn new skills and to keep the team updated on the latest innovations in our field of work.

At Redbricks Education, we value and provide for continuous in-service training of our team members. Consistent with our philosophy of experiential and practical learning, the training sessions are highly interactive and collaborative in nature. Our focus is on the growth of an individual, which ultimately leads to the growth of the organization as a whole.